Pinus maximartinezii Rzed.
Natural stand, Sierra de Morones, altitude 1800 - 2000 m, Zacatecas, México
February 2000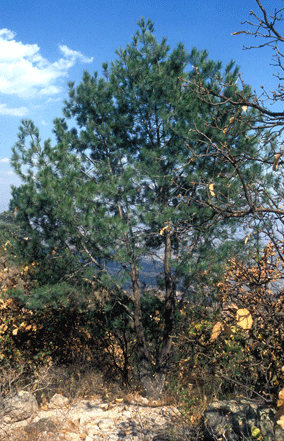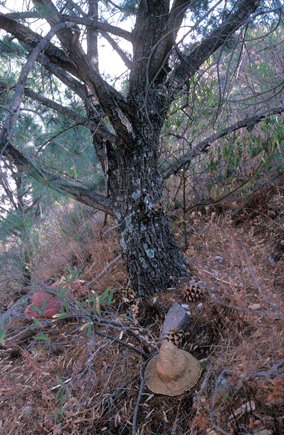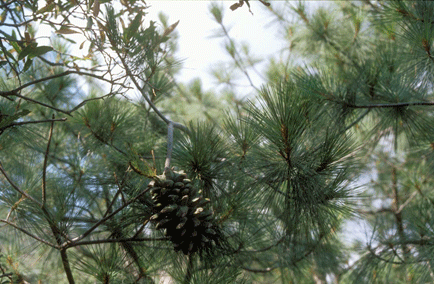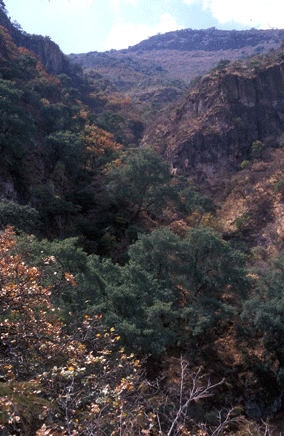 Natural habitat, growing together with Quercus macrophylla.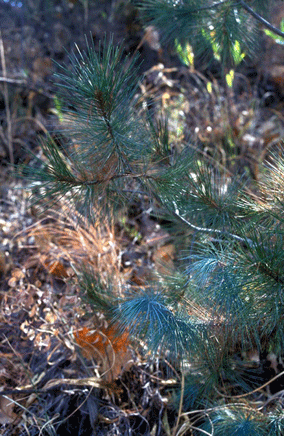 Young specimen, 1 m tall, bearing juvenile and adult foliage.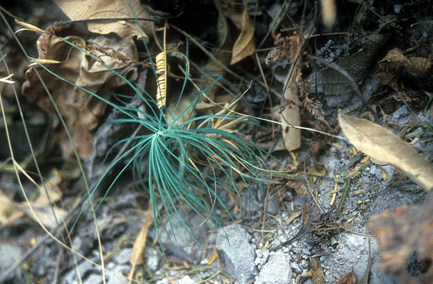 Seedling in habitat after having survived the severe drought of 1999.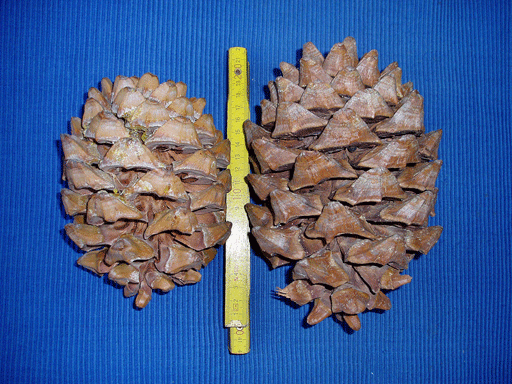 Cultivated in greenhouse, Forstbotanischer Garten Eberswalde, Germany
October 2006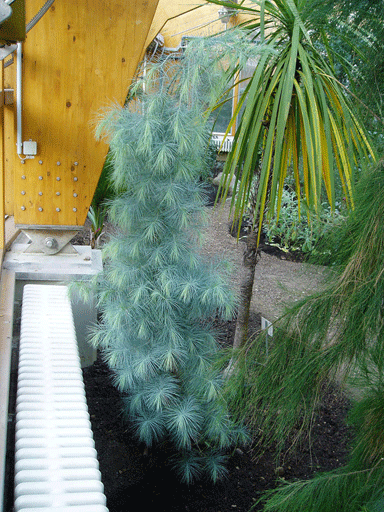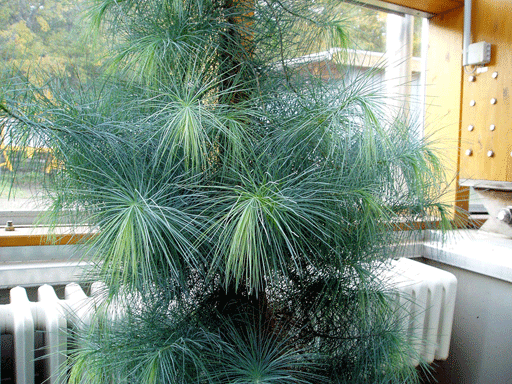 Six year old specimen, 2.10 m tall, still bearing only juvenile foliage.