Prumnopitys exigua de Laub.
Bolivia
Natural stand, Province Florida, Departamento Santa Cruz, Bolivia.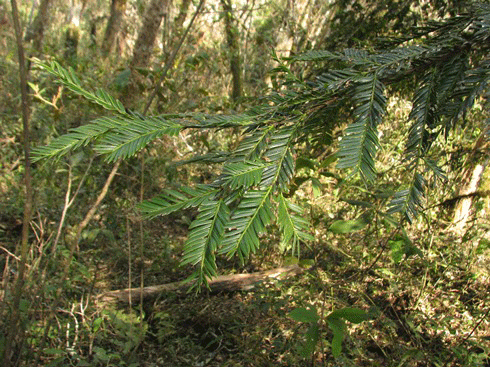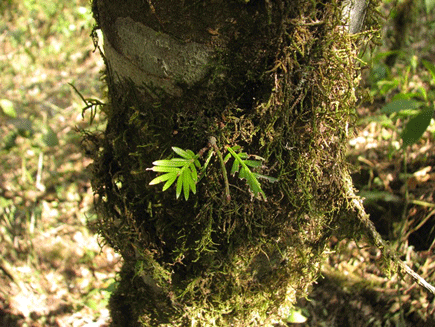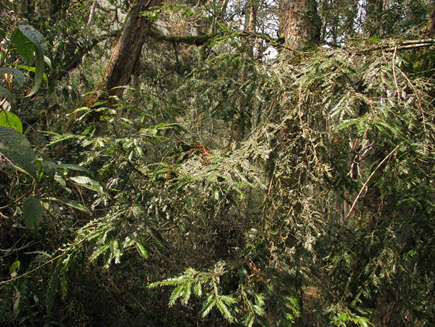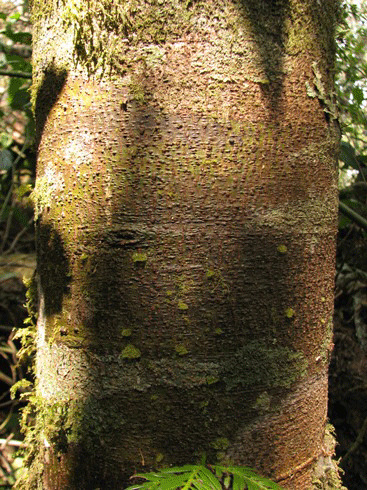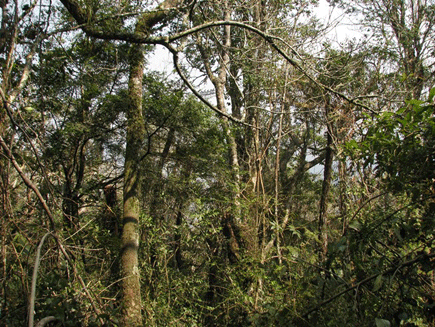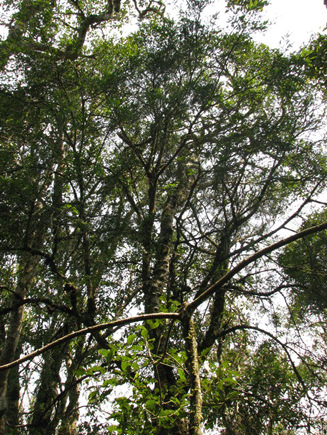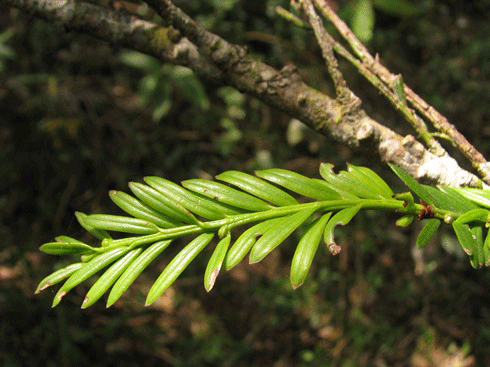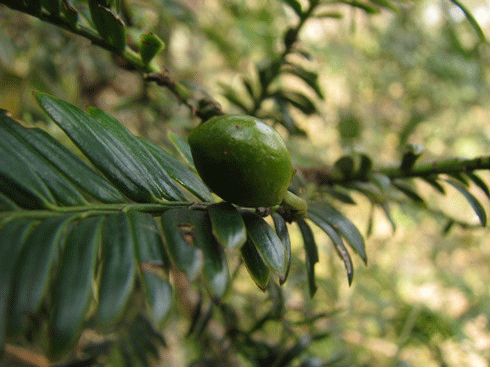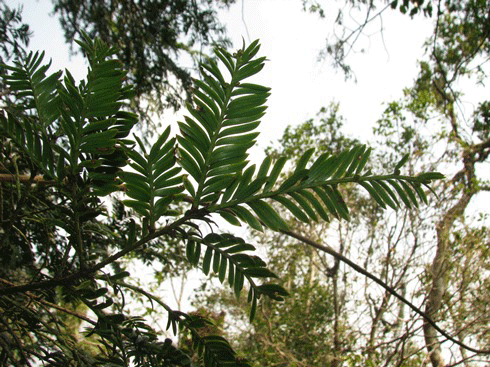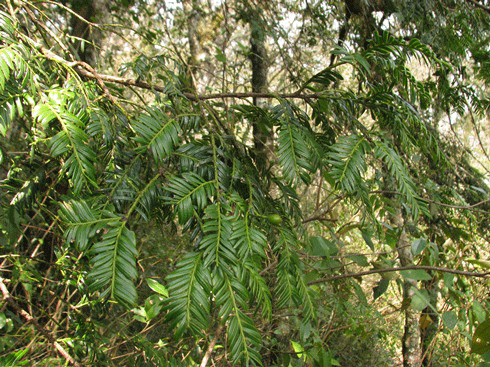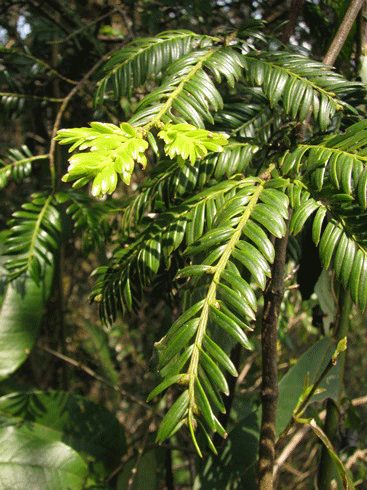 New shoot.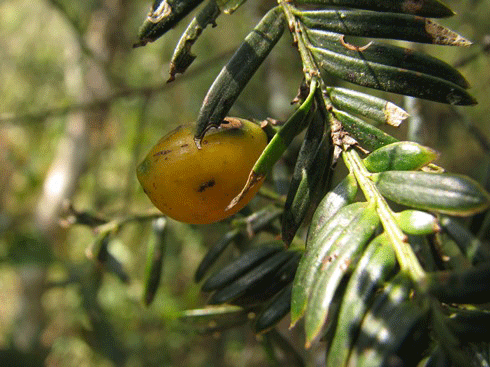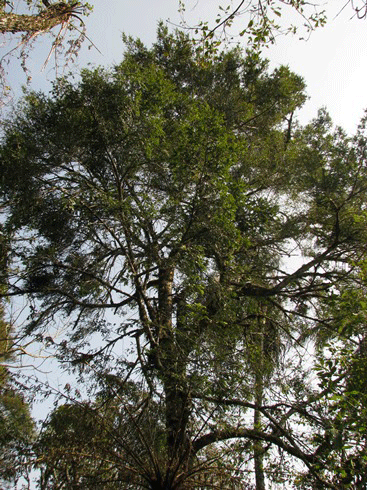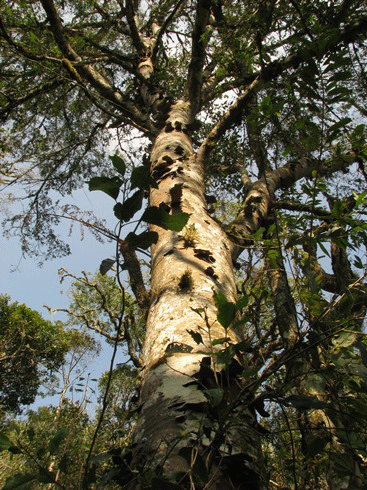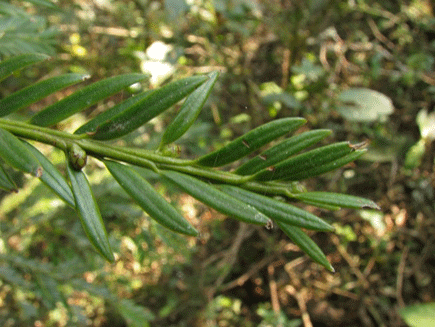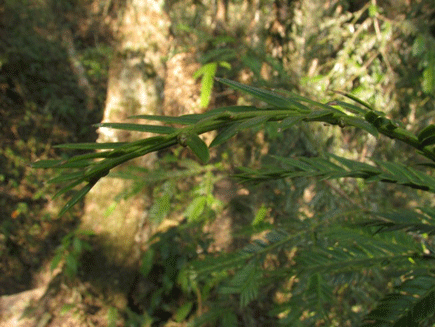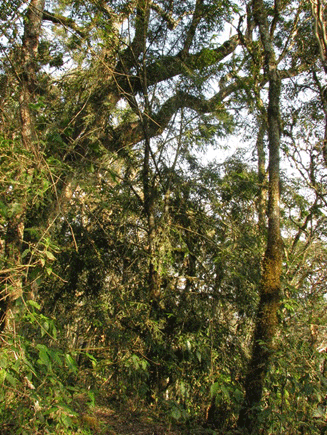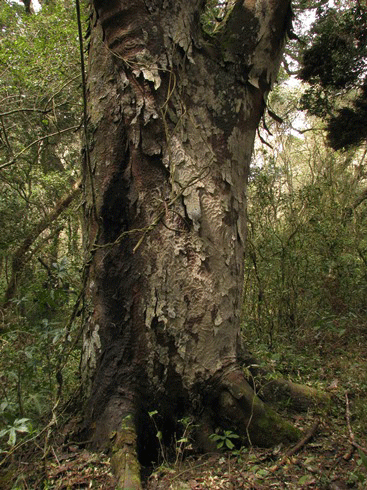 Old trunk ; diameter : 1 m.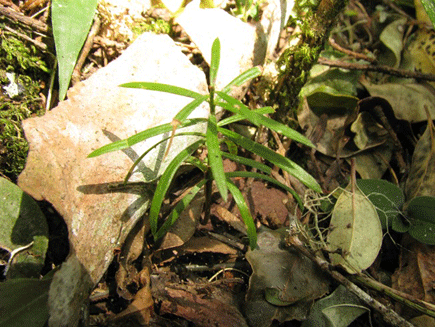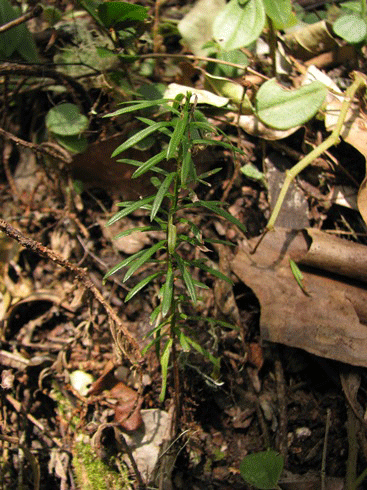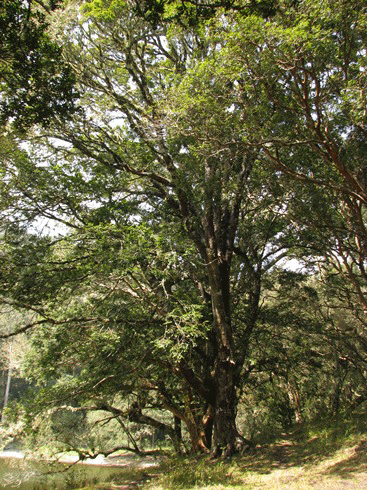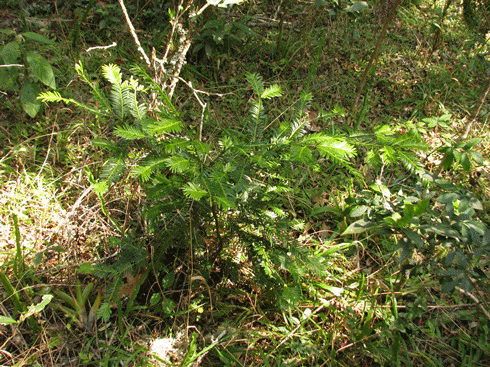 Young sapling.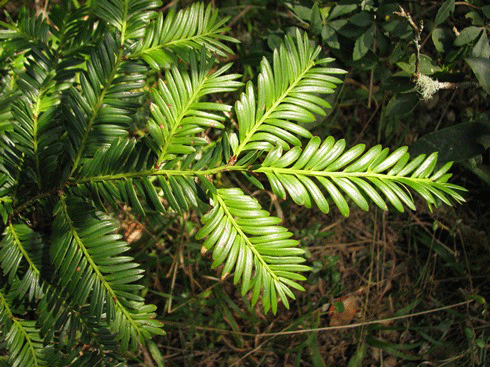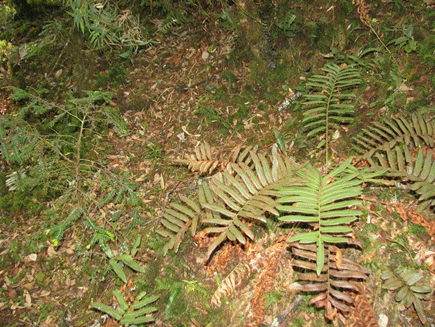 Very shaded young sapling growing together with Blechnum cf. auratum (right, determined by Michael Kessler, Göttingen, Germany).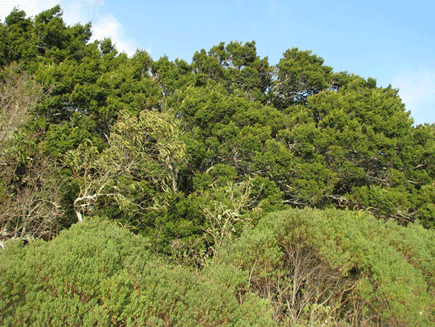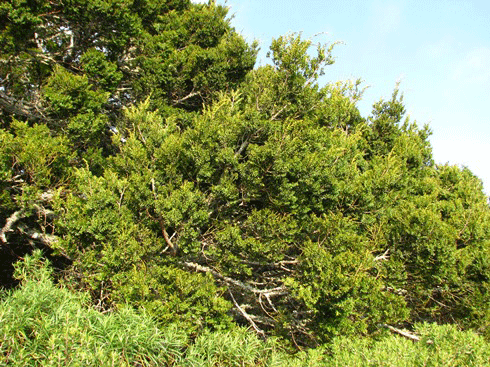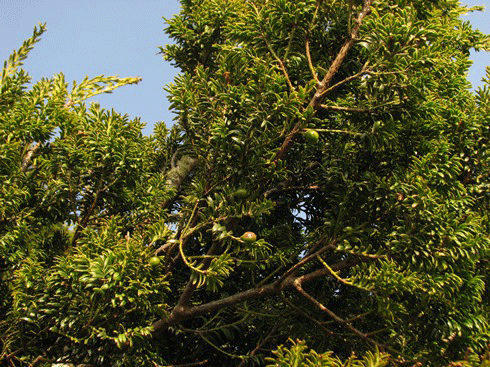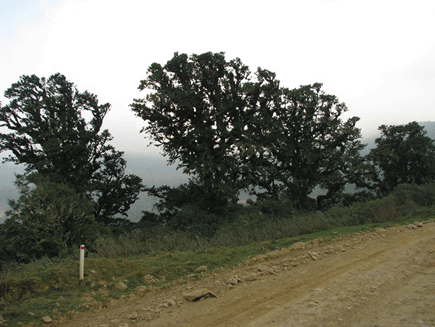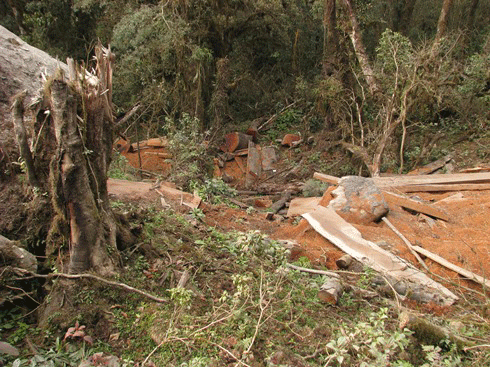 Illegal felling of an old tree ; diameter : 2 m.