Pinus jeffreyi
Humboldt County, California, USA.
This is an unusual place East of Eureka where you can see Pinus jeffreyi within sight of the ocean. In this photo you can make out the white line of the waves breaking on the shore in the distance. It is about 25 miles from the coast and about 3,500 feet above sea level.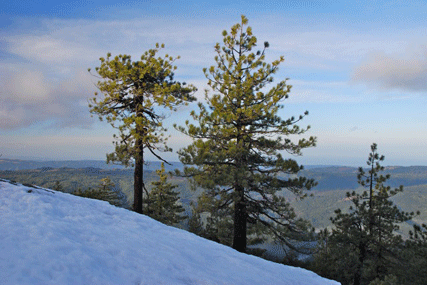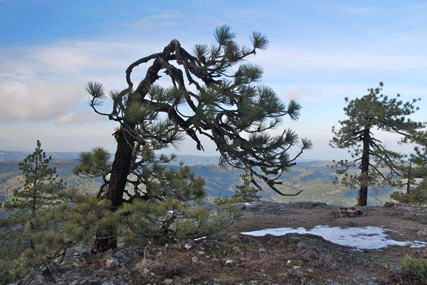 It is very strange to see Jeffrey Pines growing with Coast Redwoods in this region!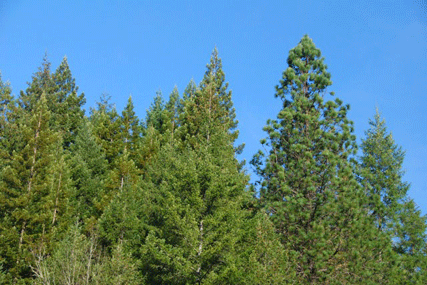 Sierra Juarez, Baja California, Mexico.