Pinus luzmariae
Sierra Primavera, Jalisco, Mexico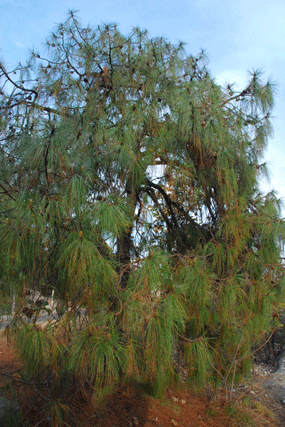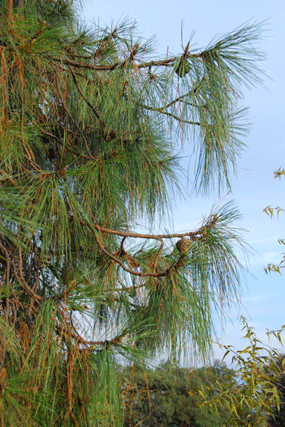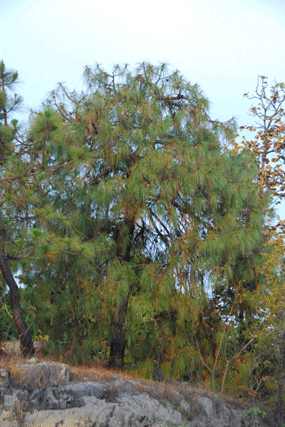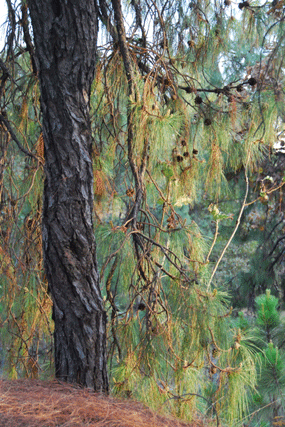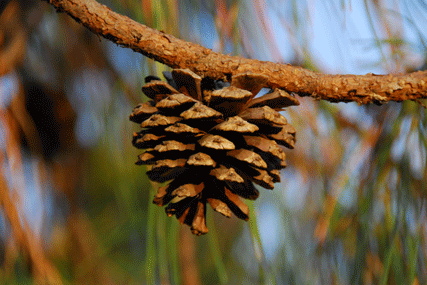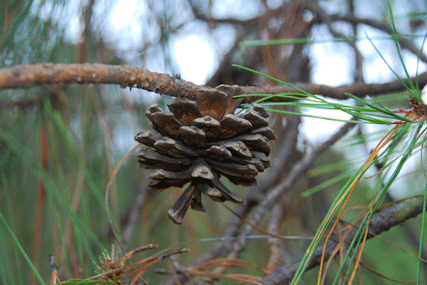 Tequila Volcanoe, Jalisco, Mexico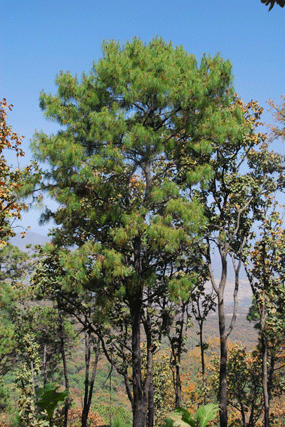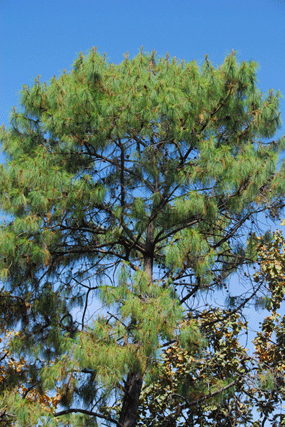 Comparison between Pinus luzmariae and Pinus oocarpa
Some authors are making of Pinus luzmariae a variety of Pinus oocarpa. These trees are so different that it is possible distinguish them at a great distance. Pinus luzmariae is far from just a variety of Pinus oocarpa. The differences include the pendant needles and branches, thin branches compared to the thick ones of Pinus oocarpa. The needles in groups of three, the pointed cones when closed, not round like those of Pinus oocarpa usually are. Thin peduncles on Pinus luzmariae and thin, smooth branches instead of the thick scaly branches of Pinus oocarpa. Still, it is very distinct from Pinus praetermissa, having much longer needles in groups of three, not five, and much thicker than Pinus praetermissa. It is not possible to confuse Pinus luzmariae with Pinus praetermissa. These characters are consistent over it's entire range. The trees in the Sierra Primavera, Jalisco are identical to the trees near El Salto, Durango.
In the middle of a Pinus oocarpa forest on Tequila Volcano, one single tree could be seen, with a few small ones below it.
On the photos below, left: Pinus luzmariae, right: Pinus oocarpa.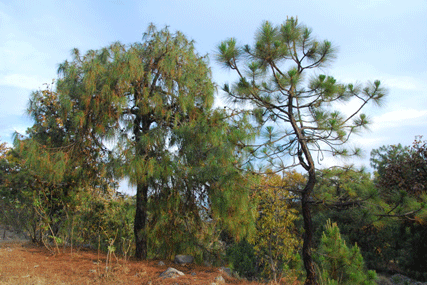 | | |
| --- | --- |
| Pinus luzmariae | Pinus oocarpa |
| | |
| | |
| | |
| | |