Babbitt Peak seen from the East.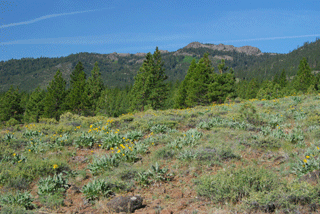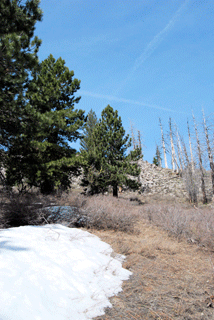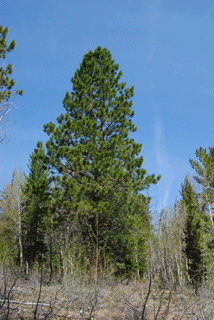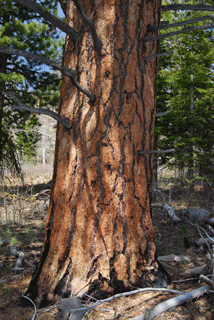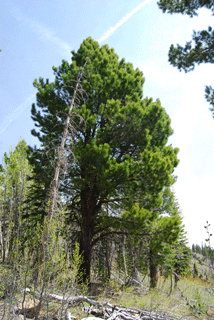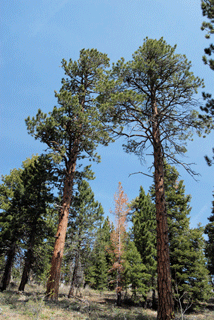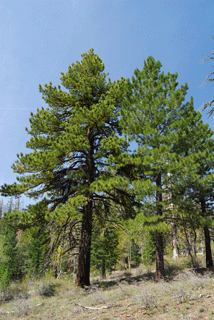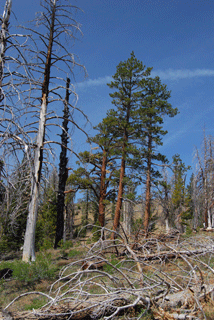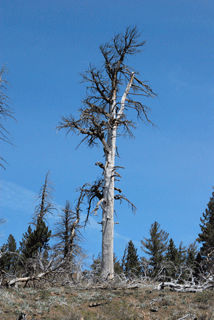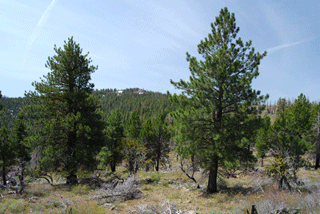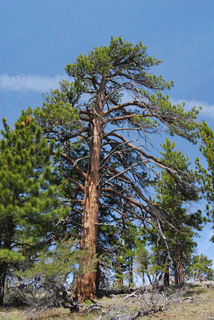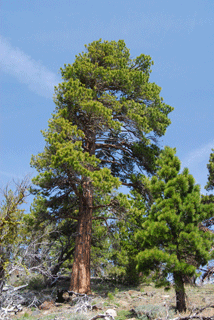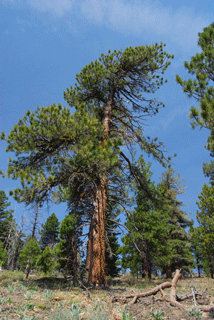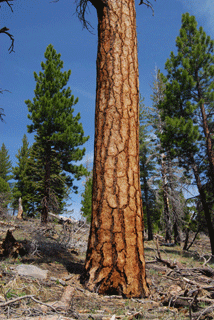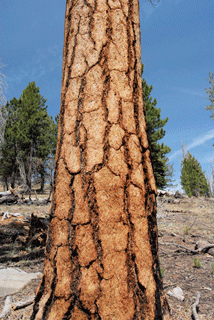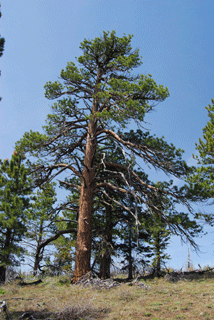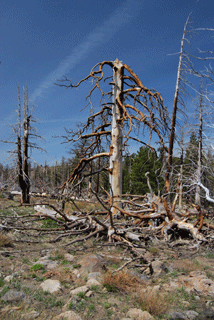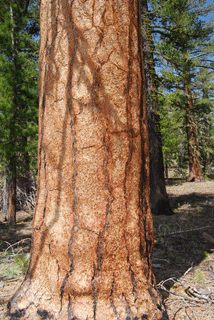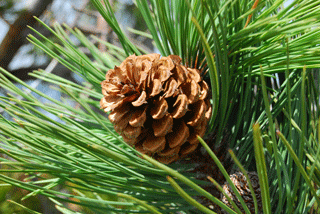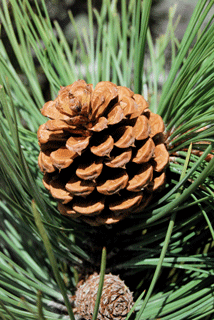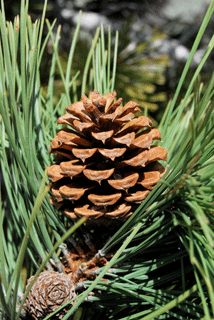 Pinus ponderosa cone, for comparison with Pinus washoensis.
This one is growing near Stampede Reservoir, 15 miles from Babbitt Peak, at about 5,800 ft.
The Pinus washoensis stands on Babbitt Peak are at 8300-8,600 ft.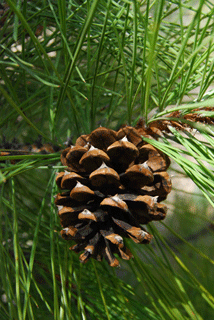 Most of the trees are on the east side of the ridge. This is one of the few on the west side.
They are growing mainly with Pinus monticola and a few Pinus contorta, Pinus jeffreyi, Abies lowiana and Abies magnifica.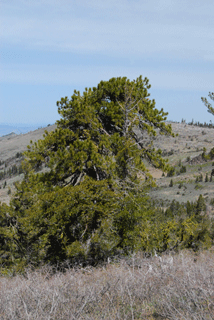 Looking North from Babbitt Peak, Mount Rose can be seen
about 20 miles away, where another Pinus washoensis stand occurs.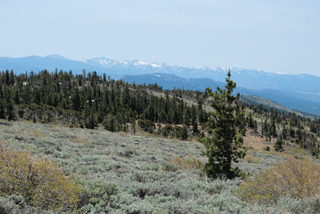 Pinus jeffreyi on the southwest side of Babbitt Peak.
Pinus washoensis seems to grow more erect in windy exposures than Pinus jeffreyi as shown here.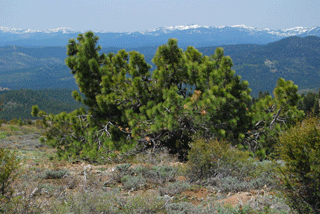 Male strobili
Left: Pinus washoensis
Right:Pinus ponderosa, near Stampede reservoir, about 15 miles from Babbitt Peak.